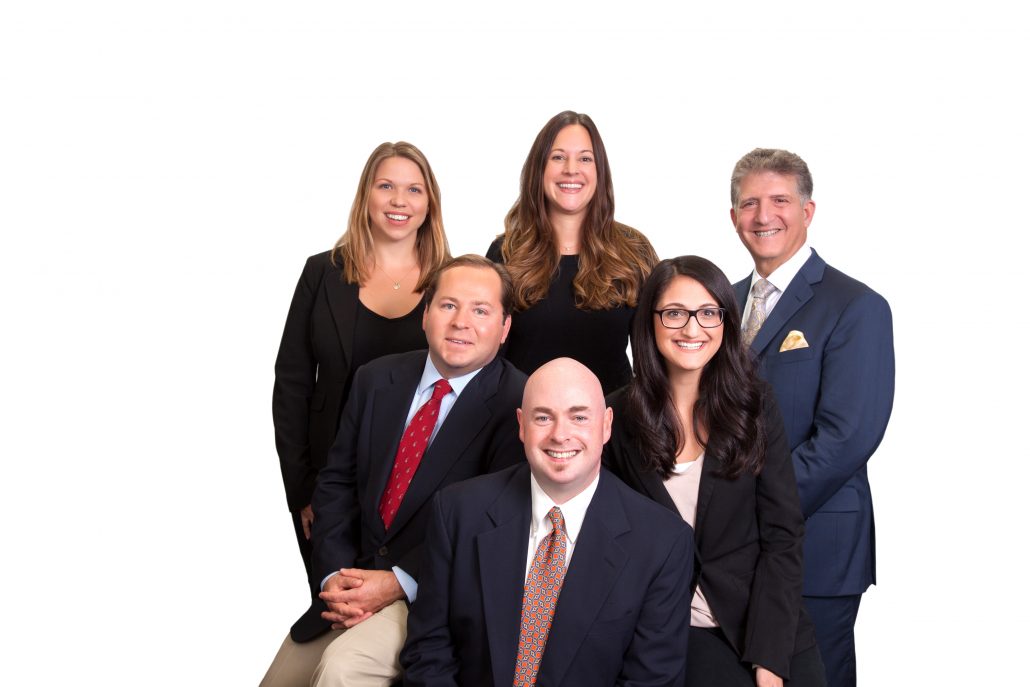 Our professional staff includes board certified child psychiatrists, adult psychiatrists, an advanced nurse practitioner, psychotherapists, learning consultants, organizational consultants and nutritionists.
Merritt Hubsher, MD is the medical director of ADHD, Mood & Behavior Center. He is a Board Certified Child, Adolescent and Adult psychiatrist, and specializes in the treatment of Attention Deficit Hyperactivity Disorder (ADD, ADHD) as well as all child and adolescent emotional, behavioral, social and academic disorders. He possesses an expertise in treatment of childhood mood disorders, such as Childhood Depression, Childhood Bipolar Disorder and Anxiety and OCD Disorders, behavior disorders such as Oppositional Defiant Disorder, as well as Pervasive Developmental Disorders, such as Asperger's Disorder and Autism, and Eating Disorders.
Dr. Hubsher received his medical degree from SUNY-Downstate Medical Center in New York. He received his residency training in Psychiatry at New York University Medical Center, where he also completed his fellowship in Child and Adolescent Psychiatry. Dr. Hubsher has been in practice since 1987, promoting effective treatment for children, adolescents and adults.
Dr. Hubsher has appeared on television and radio, has been quoted in numerous newspaper articles, and lectures all over the State of New Jersey to school teachers, guidance counselors, therapists and parent groups, as well as other psychiatrists, teaching the hallmarks of childhood mental health, behavioral and academic conditions, in order to increase awareness, and thereby help children to receive the help from which they can so greatly benefit.
Caren Goldstein MSN, APN, PMH-CNS,PMH-NP
Caren is a Family Psychiatric Advanced Nurse Practitioner, with many years in the field, treating children, adolescents, adults and families. She performs psychiatric evaluations, designs comprehensive treatment plans, prescribes medication and provides brief therapy. She has experience reinforcing DBT (Dialectical Behavior Therapy) skills and behavior modification for children, adolescents and adults. Caren has a passion for working with youth on the autistic spectrum as well as with ADHD, anxiety, mood disorders and behavior problems.
Caren has an impressive array of experiences treating children and adolescents in partial hospital programs and intensive outpatient programs as well as in outpatient programs. She also brings many years of experience working with child study teams as well as working with schools and guidance counselors to recommend accommodations for 504 plans and IEPs. Additionally, she has worked with community providers and care management agencies in assisting families in crisis to obtain in-home services. She also was an integral member of a team that set up and ran an outpatient ambulatory detox unit and served as the assistant medical director for that unit.
Caren earned her BSN from SUNY Downstate College of Nursing. After many years in practice in maternal-child nursing she earned her School Nurse Certification and worked in school nursing for 15 years. While working in both middle and elementary schools, she often worked with children (and their families) who had been diagnosed with ADHD, Asperger's disorder, Anxiety disorders, OCD, ODD and depression. Caren also worked for a number of years with Eden Autism Services as the camp nurse where she managed the campers' special medical and emotional needs and worked with the staff on behavior modification. Due to her work with diagnosed youth, she served as a valuable resource person for school staff. In addition, she presented in-service education for other staff members on those particular disorders present in the schools. The work she did with these children and their families inspired her to go back to school where she received her MSN in Child-Adolescent Psychiatric Mental Health as a Clinical Nurse Specialist, and then went on to a post-master's program to become certified as a Family Psychiatric Nurse Practitioner.
Dr. Fisher is a licensed psychologist and nationally certified school psychologist. She has received her bachelors degree from Lafayette College and her postgraduate degrees from Columbia University and the University of Connecticut. Over the years, she has extensively studied the resilience of individuals, the positive effects of creativity, and the mobilizing power of motivation. In her doctorate degree, her research efforts included data-based, behavioral interventions as well as the effects of removing social handicaps on performance outcomes.
Dr. Fisher specializes in working with adolescents and young adults, in addition to helping children and families overcome academic emotional, and behavioral challenges as a cohesive unit and team. She has studied and trained in multiple facets of interventions and therapeutic techniques, including CBT, DBT, and behavior analysis, among other approaches. Her work with others focuses on recognizing the strengths of each individual and helping him/her to harness these important traits in actualizing his/her potential and living a fulfilling life.
Dr. Lombardy earned his bachelor's degree in psychology from Lehigh University, his master's from Seton Hall University, and his doctorate from the Department of Psychology at the Philadelphia College of Osteopathic Medicine. He has worked with children, adolescents, adults and families in a variety of settings including schools, community mental health centers, and private practice. Dr. Lombardy has received advanced training in Cognitive Behavior Therapy (CBT) and Rational Emotive Behavior Therapy (REBT) at the Albert Ellis Institute. He treats individuals with anxiety disorders, depression, behavior disorders, attention-deficit/hyperactivity disorder, school and learning problems, and autism spectrum disorders. He also specializes in sports psychology coaching, parent training, and helping individuals with life transitions, such as entering college. He has conducted research with college student-athletes with learning disabilities and attention-deficit/hyperactivity disorder. Dr. Lombardy has been a psychology teacher at Millburn High School for several years and is also an adjunct professor of psychology at Seton Hall University, where he teaches a variety of courses and provides clinical supervision to graduate students in the Department of Professional Psychology and Family Therapy.
Brigitte Kelly is a Licensed Clinical Social Worker, who specializes in working with children and adolescents struggling with a variety of emotional, social, family and academic difficulties. She received her Masters of Social Work from Fordham University in 1996 and has been working in the mental health field with children and adolescents for 17 years. She has an extensive and varied experience working in the field of child and adolescent mental health. Brigitte worked as a primary therapist for children hospitalized in the psychiatric unit of the Children's Crisis Intervention Service at Elizabeth General Medical Center, where she also developed and implemented a specialized program for children affected by trauma. Brigitte also spent three years at the Institute for Behavioral Health Services at Hackensack University Medical Center, working in the Adolescent Partial Hospital Program with teens in crisis. She also worked for the Elizabeth Board of Education in the Early Childhood Program and as a consultant for Morristown High School, working with teens at risk of dropping out of school. In addition, Brigitte is the Director of a community mental health center in Morris County.
Michael Shugrue is a Licensed Clinical Social Worker (LCSW) at the ADHD, Mood and Behavior Center, where he specializes in treating children, adolescents, and their families. Michael joined the center in 2005 and provides individual, group, and family therapy. He is also a regular speaker at conferences and events addressing parents and educational audiences on a wide range of topics from dealing with ADHD to fostering self-esteem in special needs children.
Michael received his Masters of Social Work (MSW) from Columbia University in New York. Prior to joining the ADHD, Mood and Behavior Center, Michael spent 3 years at the Institute for Behavioral Health Services at Hackensack University Medical Center in Hackensack, New Jersey. From 2000 to 2002, Michael worked at and helped develop "Project Destiny", a unique and highly successful Oakland, California-based full service, 'wrap-around' program. There, Michael both provided counseling and supportive services to high risk families in economically challenged neighborhoods as well as participated in the development, direction and team management of the burgeoning, grant supported 'wrap around' program. In addition to direct client work, Michael also has extensive experience working with juvenile justice, educational, and hospital/health service systems.
Using a skills-based approach, Allison has a particular interest in treating pre-schoolers, children and adolescents with ADHD, anxiety, mood regulation and behavioral issues. She feels it is important, particularly when treating children and adolescents, to involve their parents and the family in the therapy, and to work collaboratively with them and, where appropriate, with their school.
Throughout her career, Allison has had a passion for working with children with a variety of learning disabilities and behavioral issues. She worked for three years in London, treating children with complex and multiple disabilities, and prior to joining ADHD, Mood and Behavior Center, Allison was the Program Director of an outpatient multi-disciplinary team treating children with disabilities.
Allison earned her bachelor's degree from Colby College in 1999 and her Masters degree in Social Work from New York University in 2003. She also earned a post-graduate certificate in Social Work with Children and Families from the University of Holloway in London, United Kingdom in 2010. Allison also completed renowned psychologist and author, Dr. Ross Greene's Advanced Training in Collaborative and Proactive Solutions for Understanding and Helping Behaviorally Challenging Kids.
Call Us Now to Start Getting Help for You and Your Child!
973-557-4008